Button Battle
The company is Run-Laser is pleased to present its new project! This is a fascinating attraction Button Battle!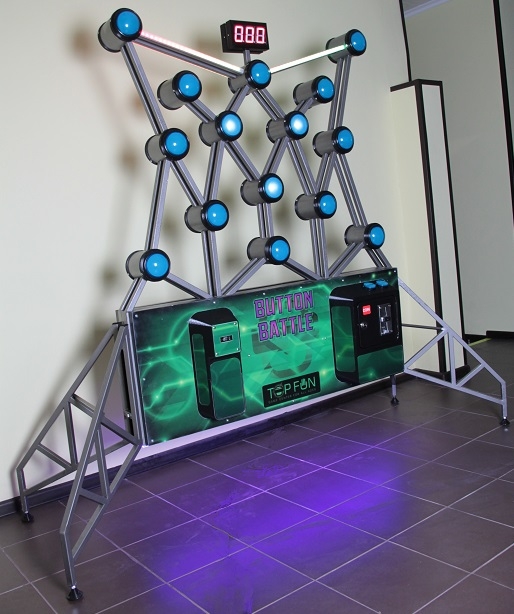 It allows players to test their reaction and find out who is faster. The player's task is to press buttons randomly light up sooner than the opponent. The game is played to 12 points, each player has their own "indicator lives".
The attraction is equipped with a full musical accompaniment, with each member of your beep press of a button.
ButtonBattle designed for a broad audience, it can be installed in shopping malls, entertainment zones, bars, anticafe, quest rooms and outdoor events. It can work with the system GameKeeper, bill acceptor, as well as offline.
We present to your attention a new product of the company. Table "Button Battle".
Easily replaceable front panel, is possible to install batteries, adjustable legs.
The price from 900$
If You are interested in our rides, You can contact us and to clarify all the information You need.